Spread the word to existing and potential customers and bring those artwork dreams to life with A3 poster design. Whether you're wanting to promote your upcoming event or music & graba night, advertise for a charity bake sale or pop an eye-catching image in your shop window, A3 printing is ideal for that and so much more.
A2 Posters are 594mm x 420mm in size and are popular with students looking to display their academia projects and businesses, in particular posters for restaurants and salons that want to advertise and display deals in windows.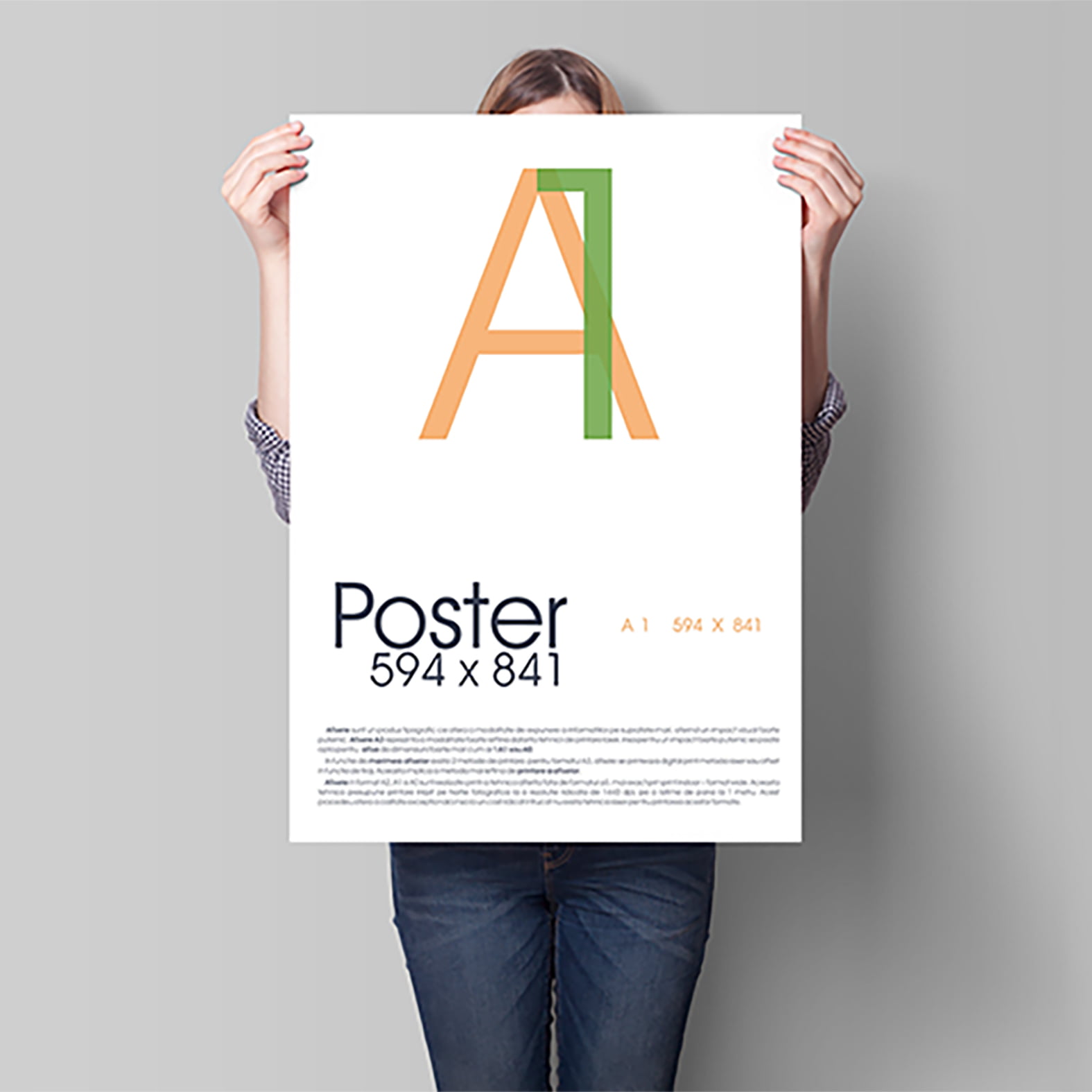 A1 Posters are 594mm x 841mm in size and by far the preferred size for printing posters. These are perfect (but not limited too) for conferences, presentations and for personal use. Great size for family portraits, baby events and sales.
A0 Posters are 1189mm x 841mm in size and are widely used for conference(s) or as presentation posters. Popular with exhibitors due to the size and very visible from a distance. Need some inspiration in your room, get a personalised A0 Poster Printed.