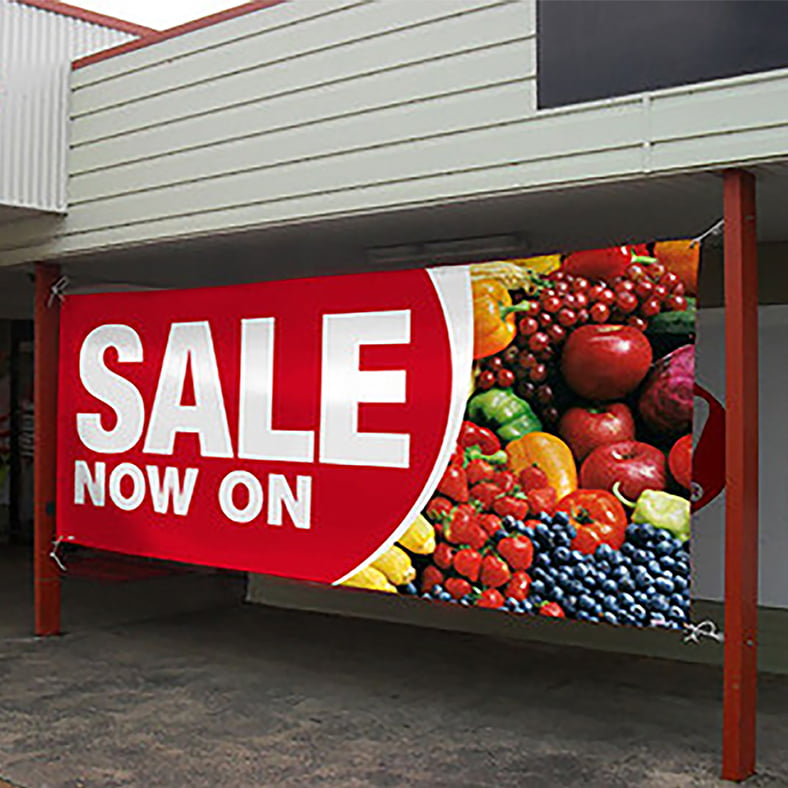 OUTDOOR VINYL BANNER WITH WELDED EDGES & EYELETS
For roadside advertising, outdoor PVC Banners with weld edges & eyelets give you the opportunity to create a large-format promotion that passers-by will absorb in an instant. For event banners, they provide a focal point that tops off your occasion and creates a fantastic photo-opportunity.
PVC Banner printing from Bloom Graphics offers you a great range of size options — all the way up to 5m by 2m for a truly monumental message.
Our banner material is hard-wearing, weatherproof and resistant to fading. Made from thick, flexible PVC, these printed banners will keep your message in great shape — indoors or outdoors — in the long term.