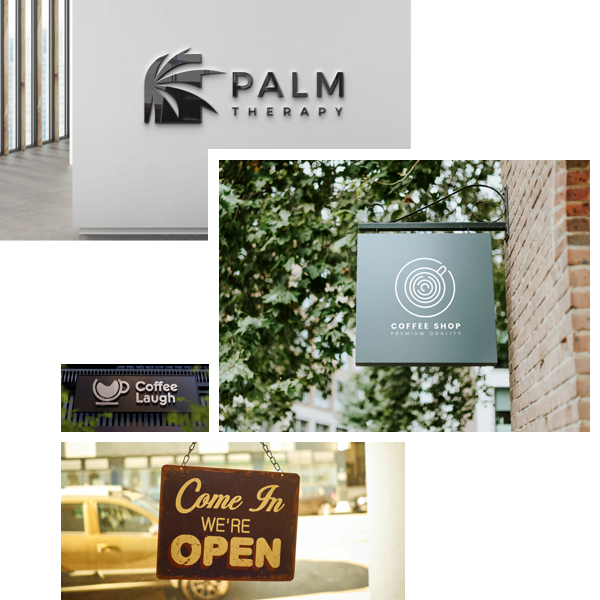 With Vehicle Signages, Let Your Brand Travel the World!
Let stationary billboards be a thing of the past and advertise the modern way with our vehicle signages. With us, imprint the name and logo of your brand onto your vehicles and let the name travel as far as your vehicle goes. Today, vehicle branding is one of the most proven and effective ways of marketing your business and introducing it to your target audience. Well, visuals are indeed more impactful than word of mouth and they tend to stay in our memory for a longer time. So, with our vehicle signages in West Melbourne make the best of vehicle marketing and turn your vehicle into a mobile billboard that echoes the vision of your brand.
With us choose from a number of designs and create a beautiful and impactful marketing strategy for your business with the vehicles that you own. We offer professionally designed, eye-catchy, durable vehicle signage to both satisfy your sense of aesthetics and serve your marketing objectives. We only use the highest quality materials, use the most cutting-edge technology, offer quick installations, and offer personalized designs with graphics and images of your choice so, both in terms of choice, quality, and service, we are your best pick.
Vehicle Signage Services That We Offer
For any vehicle signage need of yours in West Melbourne, you don't have to go anywhere farther from here. We offer quality signages fit for any vehicle, business, or occasion.
Let cars/vans be your mobile billboards with our innovative and creative car signs. From a design and colour that stands out to a minimalist one that advertises for your brand with its straightforwardness and simplicity, choose the one which you think works the best for your brand.
If your business relies on UTEs for product transferring or shipment services then your vehicle is the most powerful medium to communicate with potential consumers. And when it comes to doing so using your vehicles, nothing is better than our vehicle signage. We are versed with all the elements of UTE sign authoring and are up-to-date with the latest UTE graphics and signs and therefore the one-stop for all your UTE signs.
We at Bloom Graphics specialize in creating CUSTOM VINYL WRAPS and signs for food trucks. We produce the kind of food truck wraps that hold people's attention through innovative designs and drool-worthy images. While FOOD TRUCK SIGNS have a lot of space to cover, we skillfully design each corner to create the effect that you must have envisioned for your brand and food truck.
From vinyl, gloss, reflective, bright, and matt finishes, we offer all the materials and styles that allow 24*7 visibility of your vehicle signages, may it be day or night. So, bring to us your trucks/trailers and we will cover them up with durable, weather-resistant, and cutting-edge designs in part with the face value of your brand.
With Us, Engage in Efficient Vehicle Branding
Don't limit the marketing of your business to banners outside of your shop/company or to online medium but take it to all the target locations with our vehicle signages. When it comes to marketing, the visuals that you choose must align with the image of your brand, therefore, we offer you not one but a plethora of options from which you can choose the style fit for your vehicle branding. From minimalist door logos, vinyl wraps covering your entire vehicle to eye-catchy digital prints, at Bloom Graphics we specialize in it all and will craft for you one that best meets your needs.

Promote Your Business, The Modern Way With Our Vehicle Signages